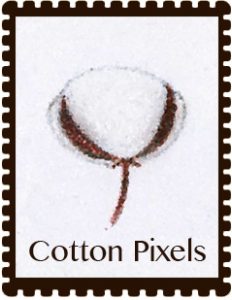 Hi!
My name is Julia and Cotton Pixels is me. I draw pictures, make charts, stitch models, take photos and write instructions.
The techniques include cross stitch (mainly), beading, Blackwork,
Hardanger and canvas work.
You can purchase my designs on Etsy.
All of them are in PDF ready for download.
Although I stitched my own designs for some years, this March 'Turquoise Whale' became a finalist of National Needlecraft Awards 2018 (UK)  and that gave me confidence to start 'Cotton Pixels'.