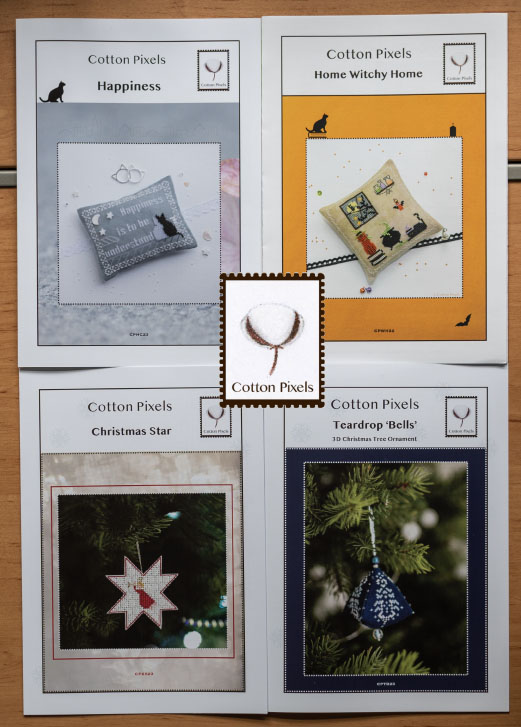 'Happiness' CPHC23
Included: Mother of Pearl charms:
crescent and 2 stars 
Model stitched on 32Ct. 'Twilight Blue' Linen by Wichelt/Permin.
Finished size: 4.75 x 3.75 inches approx. 
Teardrop 'Bells' CPTB23
3d Christmas tree ornament
Model stitched on 16Ct. 'Navy' Aida
by Zweigart.
Finished size: 1.75 x 2 inches. 
'Christmas Star' CPXS23
Model was stitched on 14ct. 'White' perforated paper by Mill Hill. 
Finished size: 2.5 x 2.5 inches approx. 
'Home Witchy Home' CPWH22
Model was stitched on 32ct. linen evenweave 'Affogato'
by Fiber on a Whim. Finished size: 4 x 4 inches approx.